 Come and join us for Beach Tennis, one of the most fun and fastest-growing sports in the world!
Beach Tennis Social Club: Make new friends, break a sweat or just have a great time with us at the beach. Suitable for everyone, irrespective of age and fitness level.
Usually, we stay until the end, and we go to lunch/dinner after as a group (the best part!).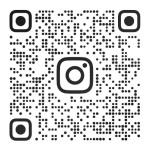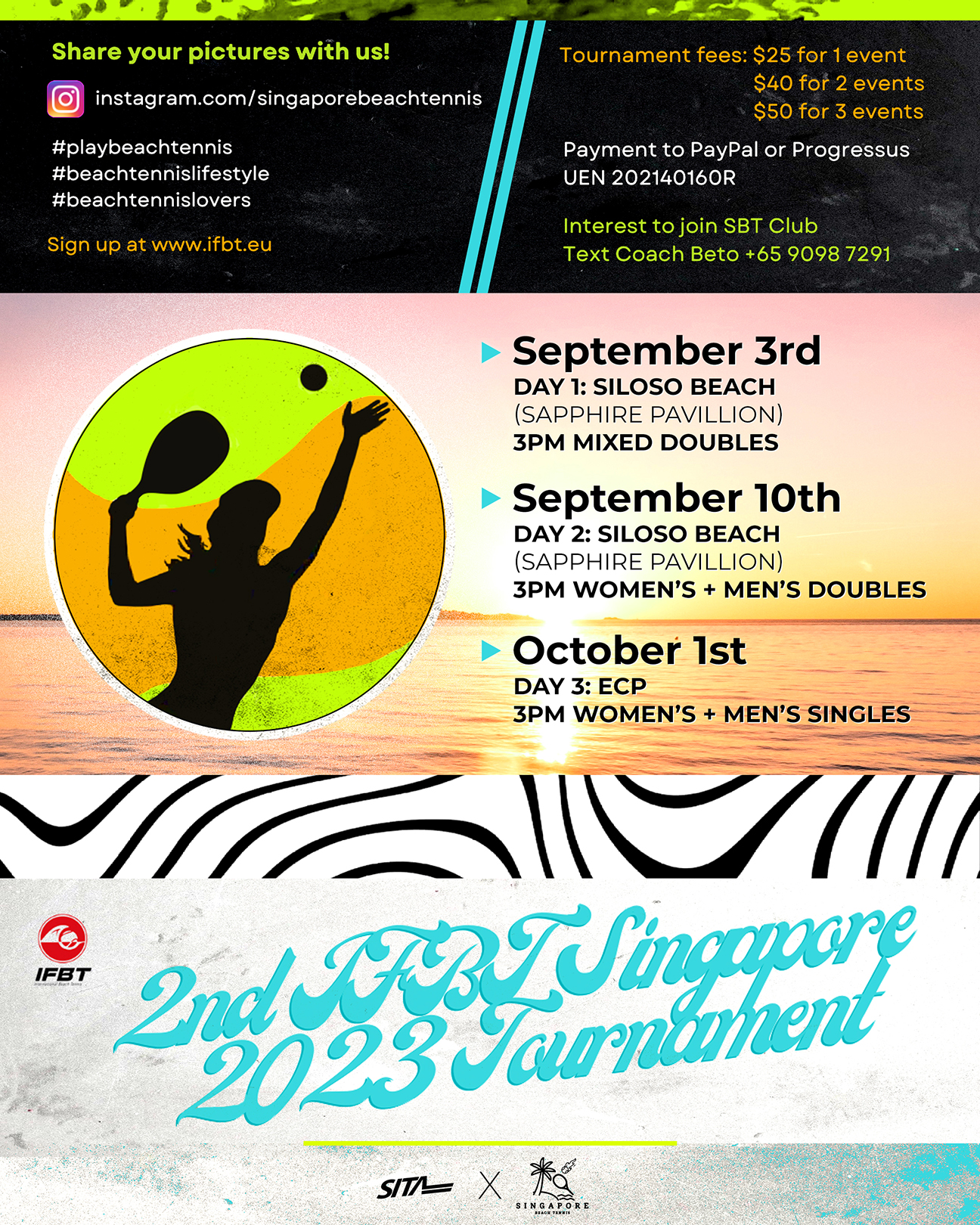 Upcoming event! Get your paddles ready!
Another fantastic Beach Tennis event is coming your way brought to you by
@singaporebeachtennis!
Showcase your skills on the sandy courts against the top notch competition from around the island. See you all there!
✴️ Please make sure you have a valid 2023 ip code www.ifbt.eu
✴️ We are working with Ifbt to solve previous registration issues and hope that next one we can do it all thru their web 🙏
✴️ See you on Sunday, 27th of August at ECP for Singles or Sunday 3rd of Sept. for mixed doubles or on the 10th of Sept. for doubles
✴️ Minimum 4 players per Event
01. Be a sportsman and play with everyone.
02. Encourage and motivate players.
03. If you want to coach, talk to Coach Beto, as he needs an assistant. Please don't coach your partner, and much less to the players on the other side unless requested.
04. Report the scores (one player from one of the teams). Put all players that played and the scores.
ie. A player/B player C player/D players (A/B 4/2)
05. Format: First to four games. If it's at 3-All, a 7-point tie breaker will be played
06. Try not to play with same partner and same team.
07. First four high scores will play the final (others can continue to play for fun).
08. Min and max matches to be determined by the number of players and coach – ie. we have 20 players, we will play at least 10 times and you can't play with eh same partner and choose who you're playing against.
09. The final will be held at 6:30pm and it will be two sets to 4. First and 4th top scorer against second and third.
10. No fees, you are encouraged to purchase a Singapore Beach Tennis shirt at $15 and wear it. Please note that there are plenty of shirts but limited in number so get it quickly.
11. Non-club members will pay a $15 fee.
__________________________________________
Winners:
Intermediate and Advance King and Queen of the court
Beginners King and Queen of the court
(we can separate it if we have enough players.)
Winners will be treated to a dinner and will receive a diploma saying King/Queen of the court!
__________________________________________
To Register in this event, please contact:
Email: bloiseroberto@gmail.com
Coach Beto: (+65) 9098 7291
–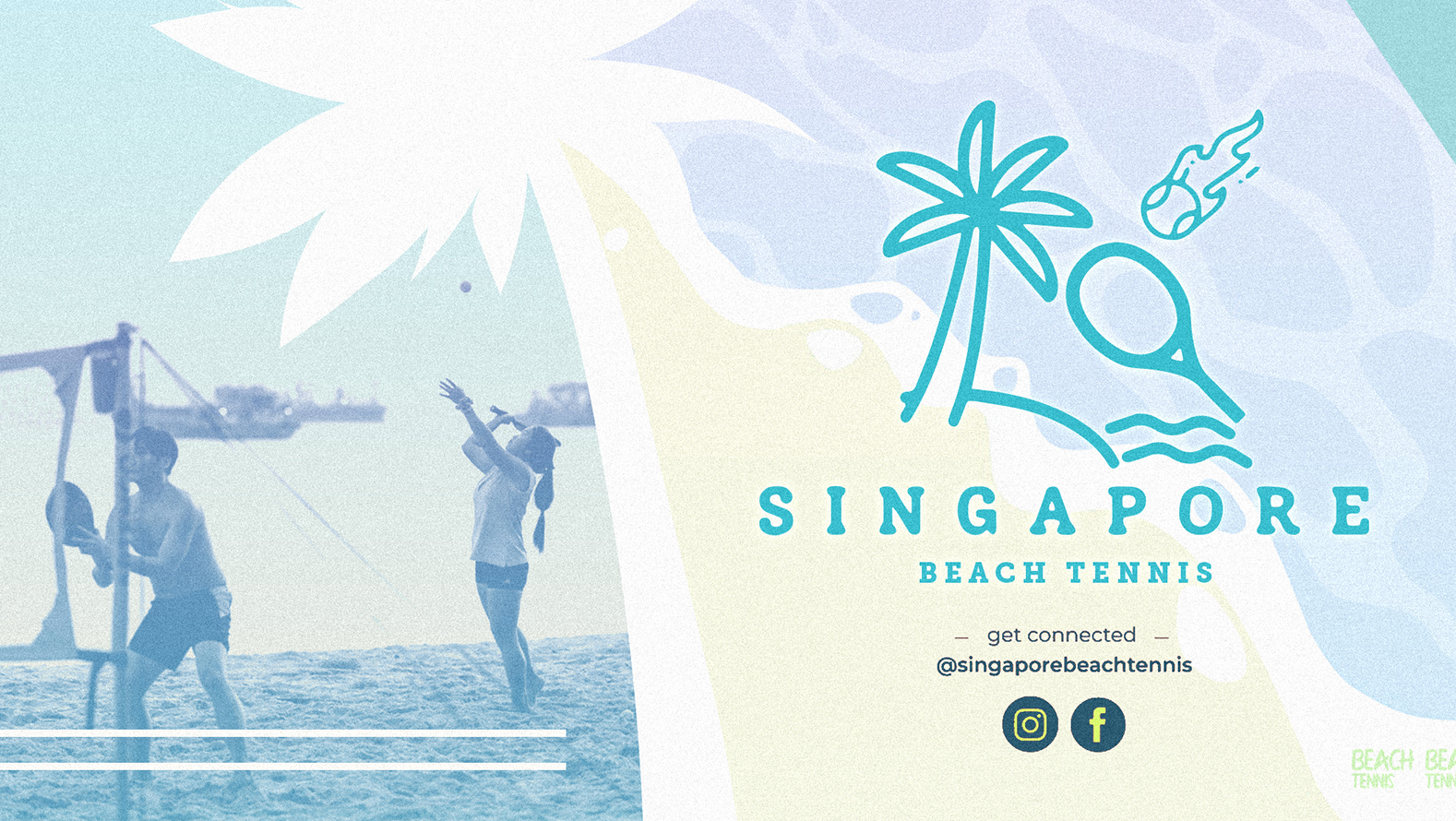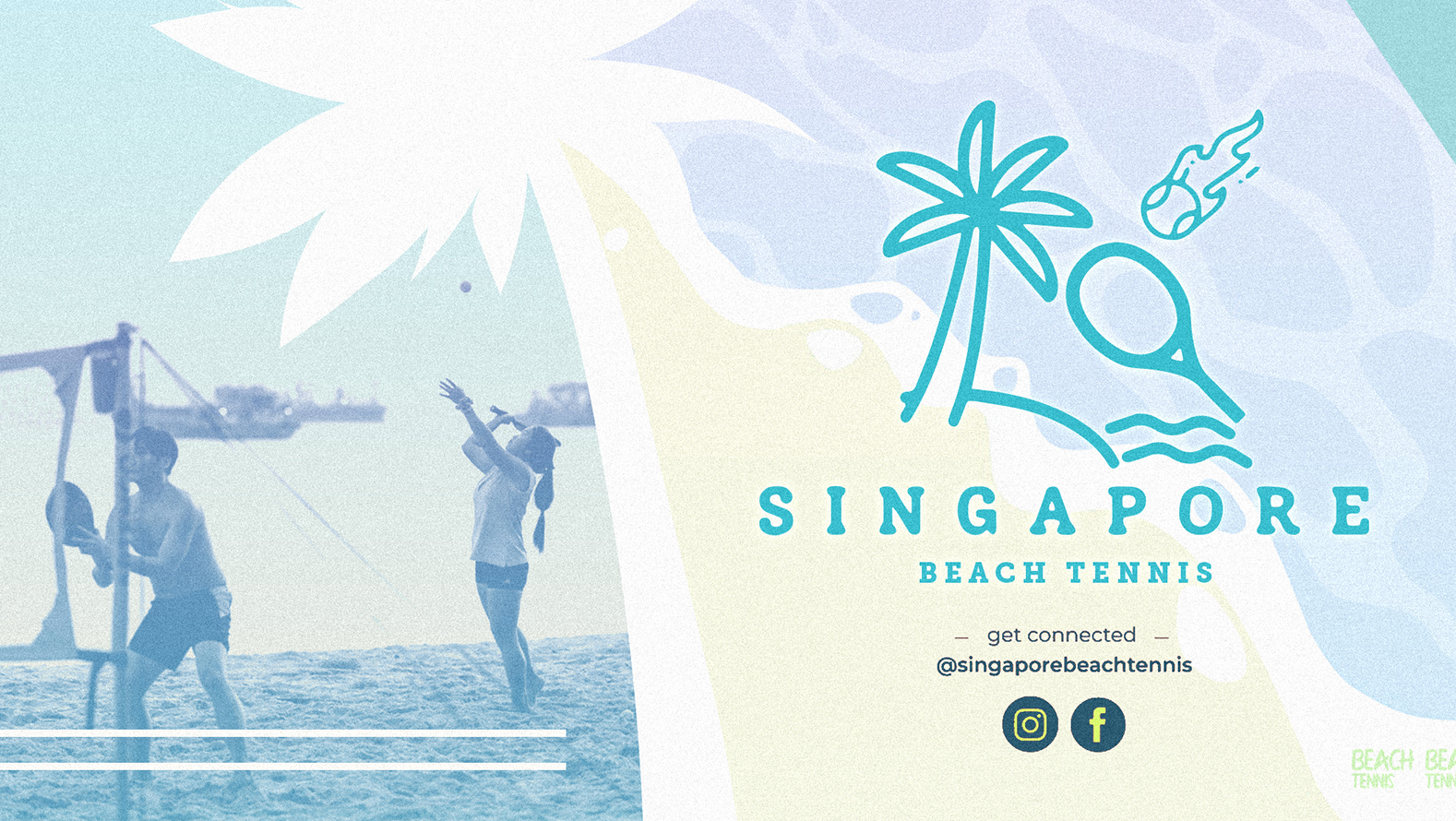 Saturday: 8:30 to 11:00am (East Coast Park) 
Saturday: 4pm (East Coast Park)
Sunday: 4pm (East Coast Park)
Sunday: 4pm (Siloso Beach, Skypark 30 Siloso Beach Walk)
Sandbank East Coast Road, 920 East Coast Road, #01 28/32. Carpark C1 · Singapore
Rates: Weekend Play: $15 per person
Club Memberships:
Family: $200 per family of two (kids under 18 play free)
Train: $240 per person with 2 hrs of monthly group training included
Student Membership:
$60 per person (Under age 30)
NOTE: All Club Memberships have a duration of 6 months
Private Lessons Rate with Coach Beto Bloise:
One Participant: $150 per 1 hr (without package)
Special Package Rate: 10 lessons at $120 per hour

Private Lessons Group Rate with Coach Beto Bloise:
3 Participants: $120 per 1.5 hrs ($40/player)
4 Participants: $120 per 1.5 hrs ($30/player)

Contact Information:
Email: bloiseroberto@gmail.com for further details and registration.
Contact Beto: (+65) 9098 7291
Payments: Progressys Sport UEN 20214016OR