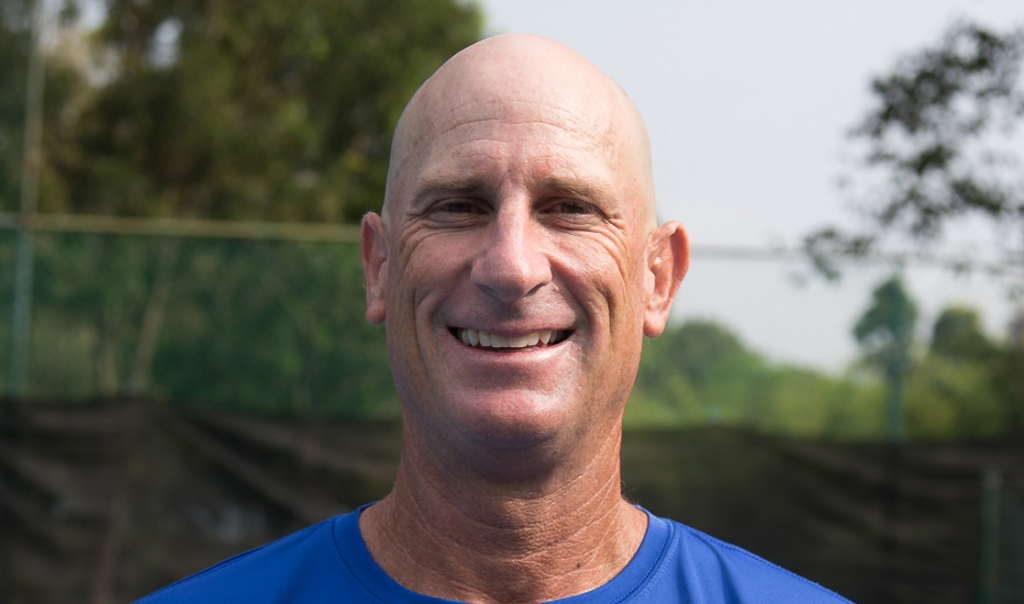 Joe is a former top 200 ranked ATP world tour player. Joe won over 15 international titles while based in Osaka Japan during his playing career. One of the many highlights of his professional career was his matchup with former world #1 Ivan Lendl in the USD $1.2 Million dollars Suntory Japan open tournament in 1990.
Once Joe retired from the international circuit he migrated to Singapore where he coached at the highest national level during the early 2000s. He was the former Director of Singapore's National Junior Elite Program and continues to work with many of Singapore's top junior players, as well as many UNHW clients.
Joe has founded several business ventures throughout his coaching career.  He co-founded SITA Tennis Academy alongside Todd Koning. Additionally, Joe has created his own brand – Joe Russell Tennis International (JRTI).  JRTI specializes in personalized tennis consultancy cases that provide tennis management & coaching services at 5-star resorts and clubs throughout Asia and the Pacific Rim. Notable brands that Joe has worked with are Starhood and Hilton in exotic destinations (Bali, Phuket,  Koh Samui, Bangkok, and Carmel Valley California).
Joe graduated from the University of Utah with a Psychology Degree. He is originally from Monterey, California.